'Humorology' Raises $335,000 for Blessings in a Backpack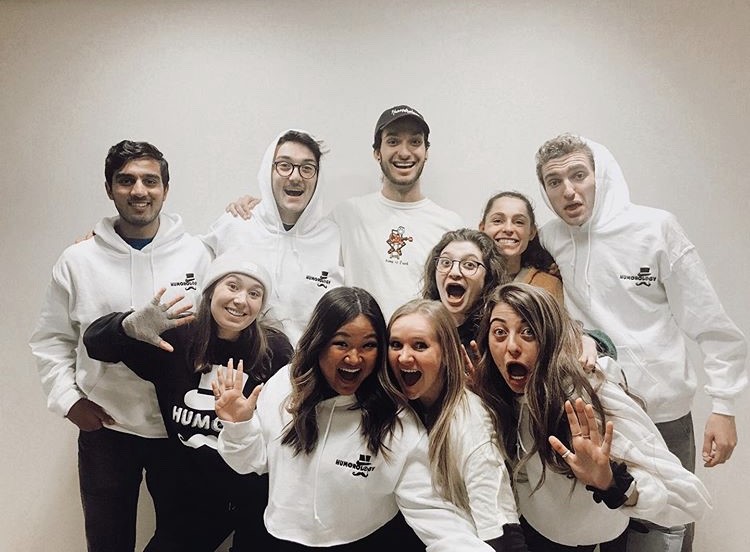 Since 1948, Humorology, or "Humo" for short, has taken place at the University of Wisconsin-Madison. This annual variety show is written, directed, choreographed, and performed by over 800 students each year. Nine casts competed for six spots in the final show—all while simultaneously fundraising for a charity of their choice. This year, Humorology picked Blessings in a Backpack!
The final show, unfortunately, was canceled due to COVID-19, and instead, the final check presentation occurred on Instagram Live. School closing didn't stop the students from fundraising, as they raised a total of $335,000 to start the first-ever Blessings in a Backpack program in Madison, Wis. this fall! Additionally, some of these funds are being used now to feed kids in Madison during the current pandemic.
"Blessings in a Backpack stood out to me because I loved the idea of Humorology contributing to starting a whole new program in Madison," said Humorology Philanthropy Chair Kaylee Cunningham. "As a college student, it is so easy to get wrapped up in the bubble of our college campus; however, Humorology allows us to recognize the challenges of the community around us and provide our support. Blessing in a Backpack's mission is one that I have not seen throughout my years involved in Humorology, and I was excited to devote our year to a new mission. It has been so important to us to not only raise money for this organization but spread awareness of the scale of this problem in our community. Thank you to Blessings in a Backpack for giving us this opportunity."
Blessings in a Backpack would like to thank every student who participated in Humorology this year and helped raise money to feed hungry kids in Madison, Wis.