Student Uses Bar Mitzvah to Fundraise for Blessings First Coast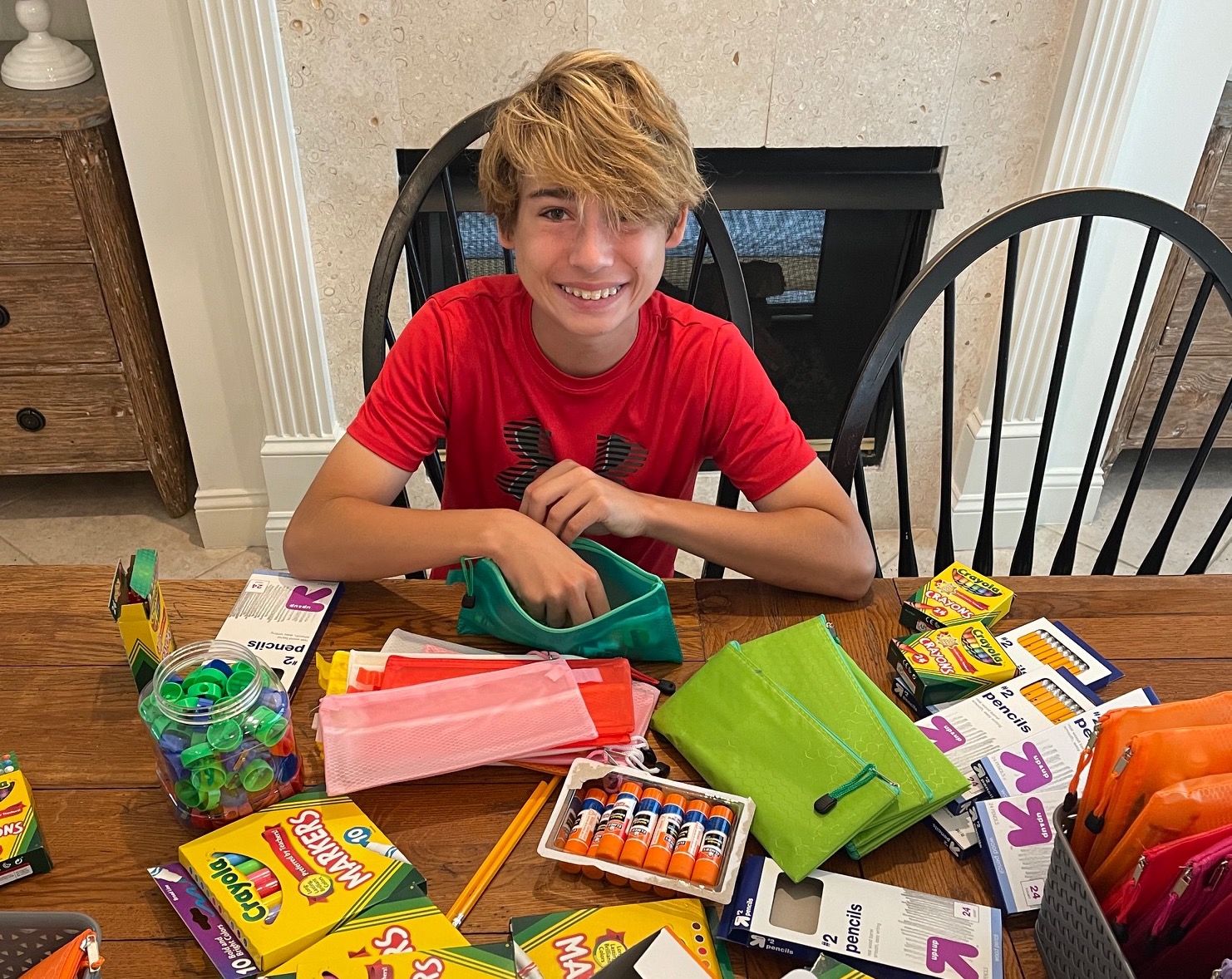 Marsh Langsam, a student at Bartram Trail High School, decided to use a very eventful moment in his life helping other kids who aren't as fortunate. During his August 2021 Bar Mitzvah, Marsh hosted a fundraiser for First Coast Blessings which resulted in 170 school supply pouches for local students and $650 towards Hunger Free Weekends. We got to catch up with Marsh on why he felt compelled to help:
Q: How did you find out about Blessings in a Backpack?
Marsh: I found out about Blessings at school and I know they do really good things.

Q: What made you decide to fundraise for Blessings at your Bar Mitzvah?
Marsh: Part of becoming Bar Mitzvah is now being responsible for helping others. I know Covid was really hard on everybody. I wanted to help kids that needed it. The backpack part of the name made me think of school supplies. I wanted to help with stuff kids need for school and also with the food they need.

Q: What was the final amount you raised and number of bags that were packed at the Bar Mitzvah?
Marsh: I raised $925. I spent $275 on the school supplies for the kids and am donating $650 for food. The donation is 170 pouches of school supplies. And $650 will feed 5 kids for every weekend of the school year. That makes me happy. Some of my friends also made cards for the kids.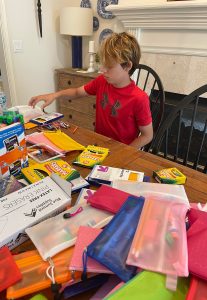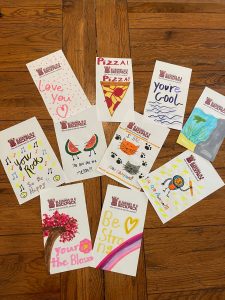 Q: What would you say to others who are considering fundraising or packing for Blessings?
Marsh: If it makes you sad when you see or hear about people that are struggling or have food insecurity this is a great way to do something and help. We should all try to help.