Louisville Mayor Fischer Joins Volunteers on National Blessings Day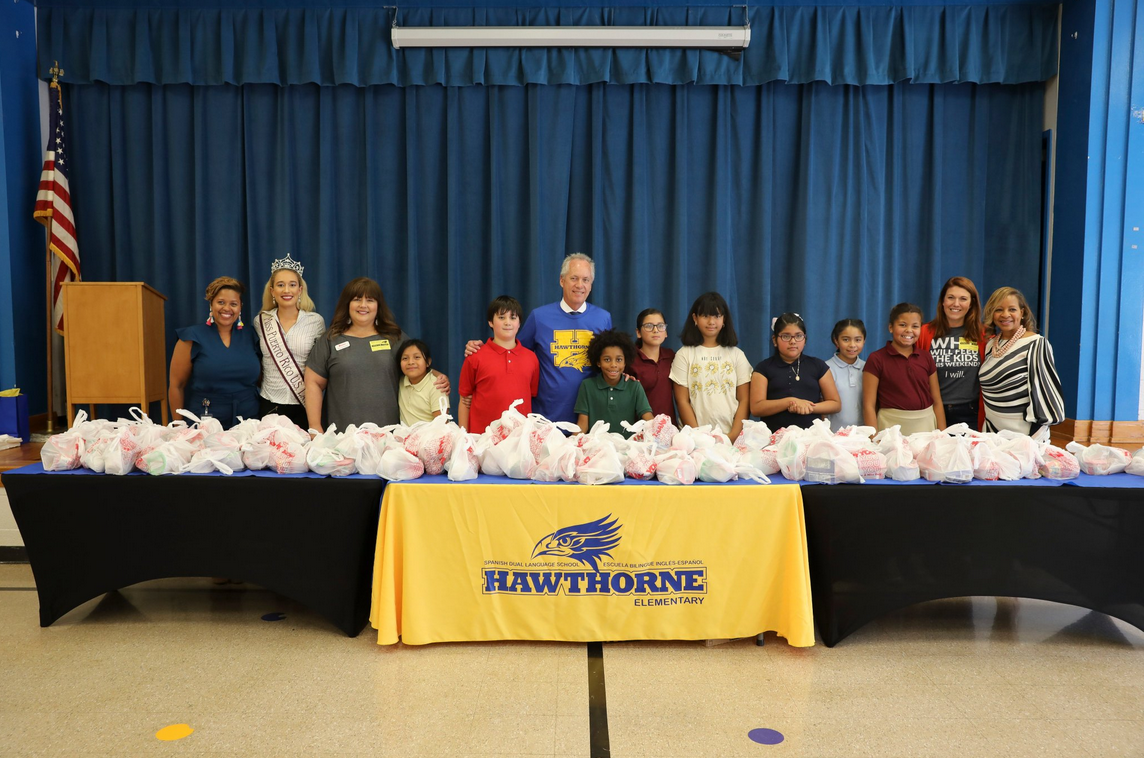 Video via LouisvilleMetro TV.
On National Blessings in a Backpack Day, Louisville Mayor Greg Fischer, Miss Puerto Rice, and 5th grade volunteers from Hawthorne Elementary School packed 100 bags of weekend food that will be sent home with students who could be facing food insecurity.
The first 'Blessings Day' was recognized in 2014. Phoenix Mayor Greg Stanton and Green Bay Mayor James Schmitt sponsored and passed a permanent resolution in 2015 declaring the third Thursday of September the annual celebration of Blessings in a Backpack Day! For the 6th year in a row, mayors and elected officials nationwide partnered with local volunteers to raise awareness about childhood hunger and provide hunger-free weekends for the children who need it most.
"Blessings in a Backpack looked at the problem [of childhood hunger] and said, 'What are we going to do about it?' They're helping our kids one meal at a time," said Louisville Mayor Greg Fischer. "We call ourselves the richest country in the world, but as long as we have a kid that is going home hungry, then we are not a wealthy country."
We are so thankful for the support of the mayors and city leaders across the country, like Louisville Mayor Fischer, that support our programs and our mission.