Blessings in a Backpack Names New Chief Executive Officer
Announces Erin Kerr as CEO following Brooke Wiseman's retirement
The Blessings in a Backpack National Board of Directors has announced that CEO Brooke Wiseman will retire from the organization and Erin Kerr, current Chief Development Officer, will be appointed as the organization's CEO, effective Jan. 1, 2021.
"I'm honored to have been selected by the Blessings in a Backpack National Board of Directors to serve as the new CEO," said Erin Kerr, Chief Development Officer of Blessings in a Backpack. "I have been very passionate about my involvement in Blessings as Chief Development Officer since 2012, and I'm eager to get started in my new role. Although we currently feed more than 88,000 kids, there are more than 18 million children in the U.S. that suffer from food insecurity. There is still more work to be done, and with the strong team we have in place, we will continue to grow this incredible organization to feed more food-insecure kids."
Kerr has been a key member of Blessings in a Backpack's leadership team since joining the organization in 2012 as Director of Development. In 2014, Kerr transitioned into the Chief Development Officer role, and over the past eight years, she has successfully led the nonprofit organization's national fundraising strategy, where she helped drive growth and establish Blessings from a $4 million to a $12 million organization.
Prior to joining Blessings in a Backpack, Kerr served as President of Kerr Consulting, Corporate and Foundation Relations Manager with Girl Scouts of Chicago, and Assistant Director of Resource Development at Christopher House. Not only does she have a multitude of nonprofit leadership experience, but Kerr is also actively involved in her community. She is the President of Alphonsus Academy and Center for the Arts Advisory Board, and she also volunteers with
Welles Park Parent Association. Kerr received her Bachelor of Science in Business Administration from the University of Notre Dame, a certificate in nonprofit management from Northwestern University Kellogg School of Management's Center for Nonprofit Management, and she participated in the Allstate Foundation's Greater Good Nonprofit Leaders Program.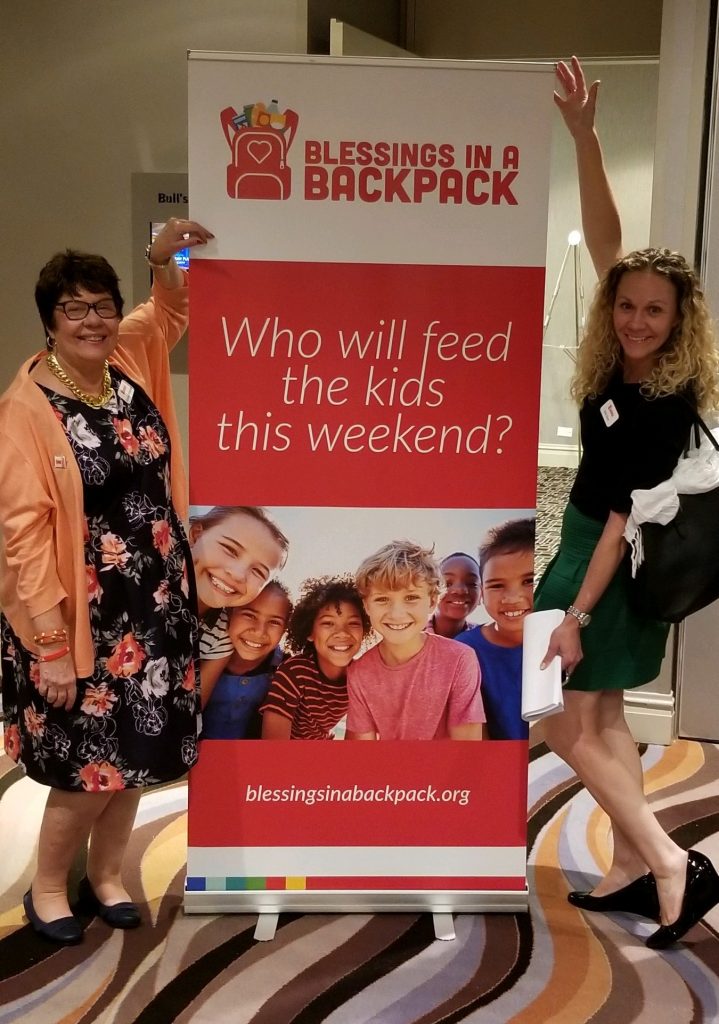 During her eight-year tenure as Blessings in a Backpack's CEO, Brooke Wiseman led Blessings in a Backpack to become the only national organization solely dedicated to closing the weekend hunger gap for food-insecure students.
Wiseman's dedication to Blessings in a Backpack has advanced the organization to feeding 90,000 children every weekend, which is the highest annual number of children fed from the nonprofit to date since its establishment in 2005. Wiseman also helped secure multiple partnerships including the Kate and Justin Rose Foundation and Kim Kardashian-West Fragrance, has helped grow the nonprofit's volunteer base from 2,700 to more than 15,500 volunteers, and was instrumental in the nonprofit receiving the highest possible rating from two nonprofit evaluators – Charity Navigator's Four-Star Charity and GuideStar's Platinum designation. Over the past eight years, she has also helped Blessings in a Backpack secure donors and funds that have tripled under her leadership, resulting in more than $12 million raised through sound fiscal management and a comprehensive fundraising strategy with a diversified donor base. Wiseman has developed and organized a strong team of leaders that will continue feeding hungry children on the weekends as Erin Kerr is promoted from Chief Development Officer to CEO.
"Erin has shown her commitment to Blessings in a Backpack for eight years as Chief Development Officer," said Wiseman. "She has been an invaluable team member that has helped Blessings grow to the national organization it is today. We would not have the support to feed more than 88,000 kids in 46 states and Washington, D.C. without Erin's dedicated efforts. I have complete confidence that Blessings will continue to succeed under Erin's leadership."
Erin Kerr will now oversee all Blessings in a Backpack operations in the 1,092 national program locations and six chapters. The organization's mission is to mobilize communities, individuals, and resources to provide food on the weekends for elementary school children across America who might otherwise go hungry.