Create Note Cards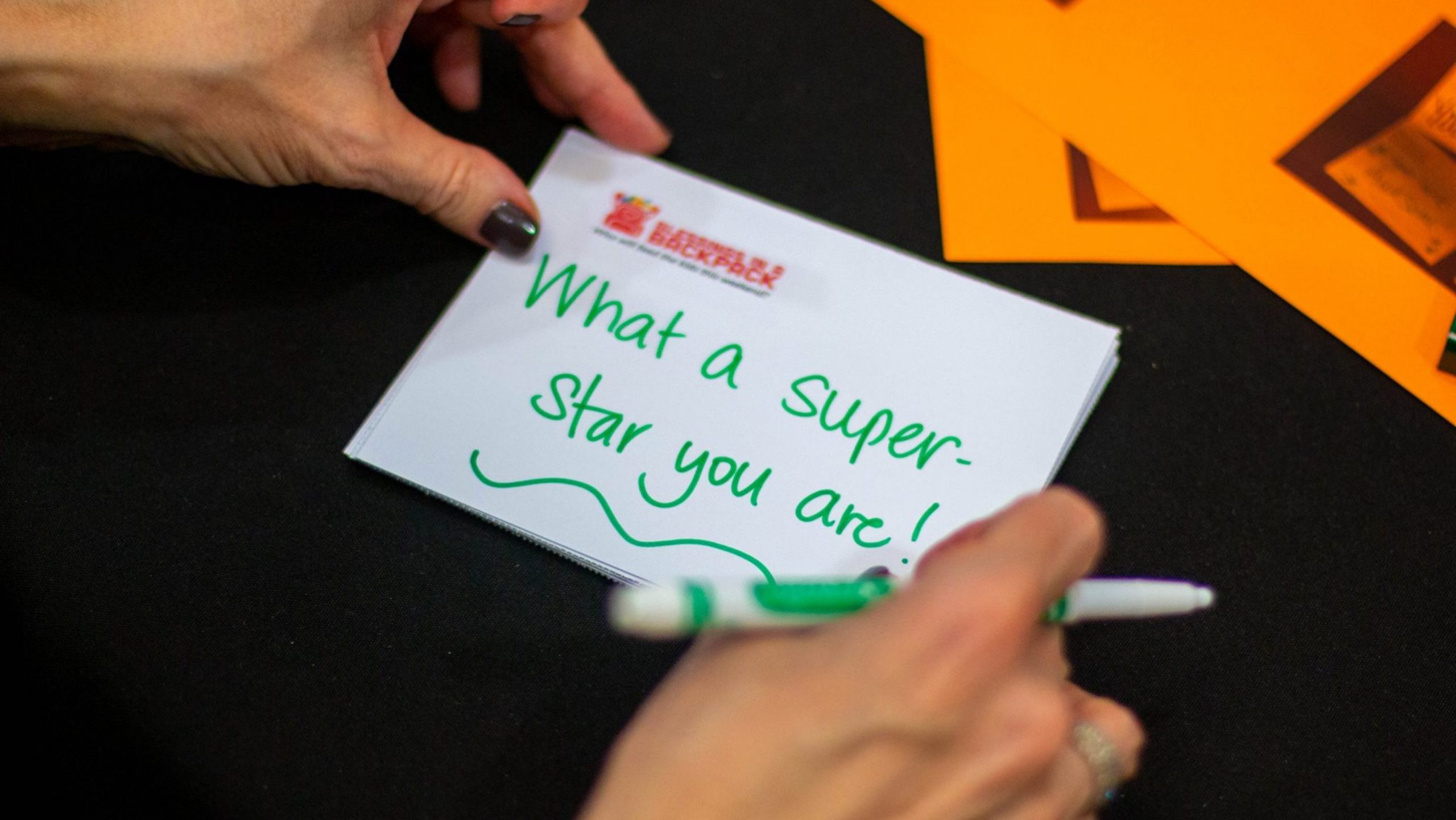 Create positive note cards with words of encouragement for children to take home over the weekend.
These note cards will be attached to the bags of food for the children and will provide them with positive words of encouragement over the weekend. They can say anything from "Have a Great Day!" to "You are loved,"  you can get creative! All note cards must be nondenominational and age appropriate.
Click here for Note card 'Do's and Don'ts!'
The note cards can be printed on any color paper you would like. We recommend printing on card stock or construction paper, that holds up a bit better.
Click here for our printable note card template to get started.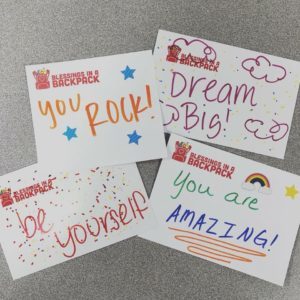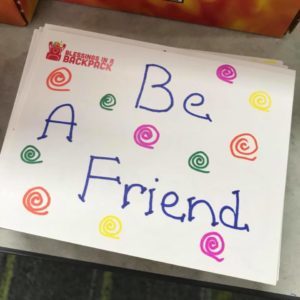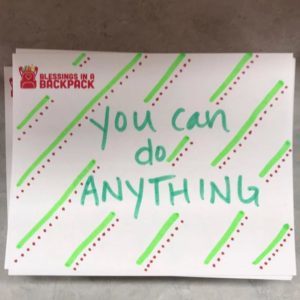 Once you're finished making the cards, donate them to a local First Coast program or mail them to the following address:
First Coast Blessings in a Backpack
P.O. Box 8824
Fleming Island, FL 32006
*Please print and complete this contact sheet and include it in the package when shipping your cards!