Nemours Children's Health Team packs 1,000 meal bags for area kids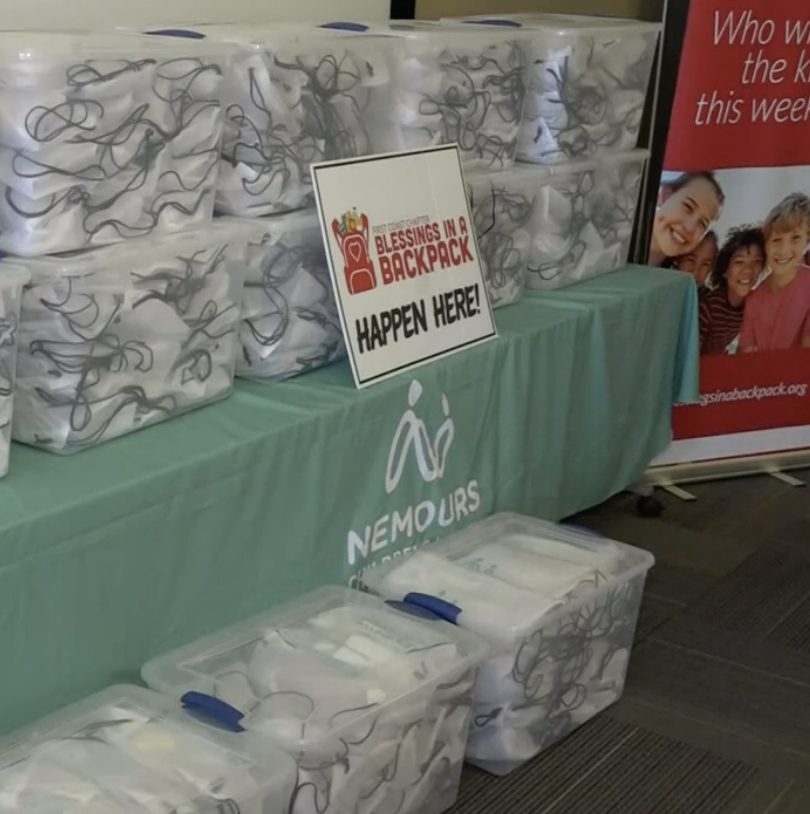 On Monday, October 10, the Nemours Children's Health Team packed 1,000 weekend nutrition bags for First Coast Kids at risk of hunger.
As a part of their annual Nemours Cares service week, the Nemours team, assisted by Jacksonville UPS Twilight Team packed and delivered 1,000 bags of nutritious meals for Andrew Robinson Elementary and Northwestern Legends Elementary students who depend on their school for food during the week. These special Nemours packs provide healthy, delicious options for Saturday and Sunday, thus closing the dangerous gap in child nutrition that weekends represent for these children.
If you, or your organization, would like to participate in a packing event, click here.