Congrats to our Teacher of the Year Nominees!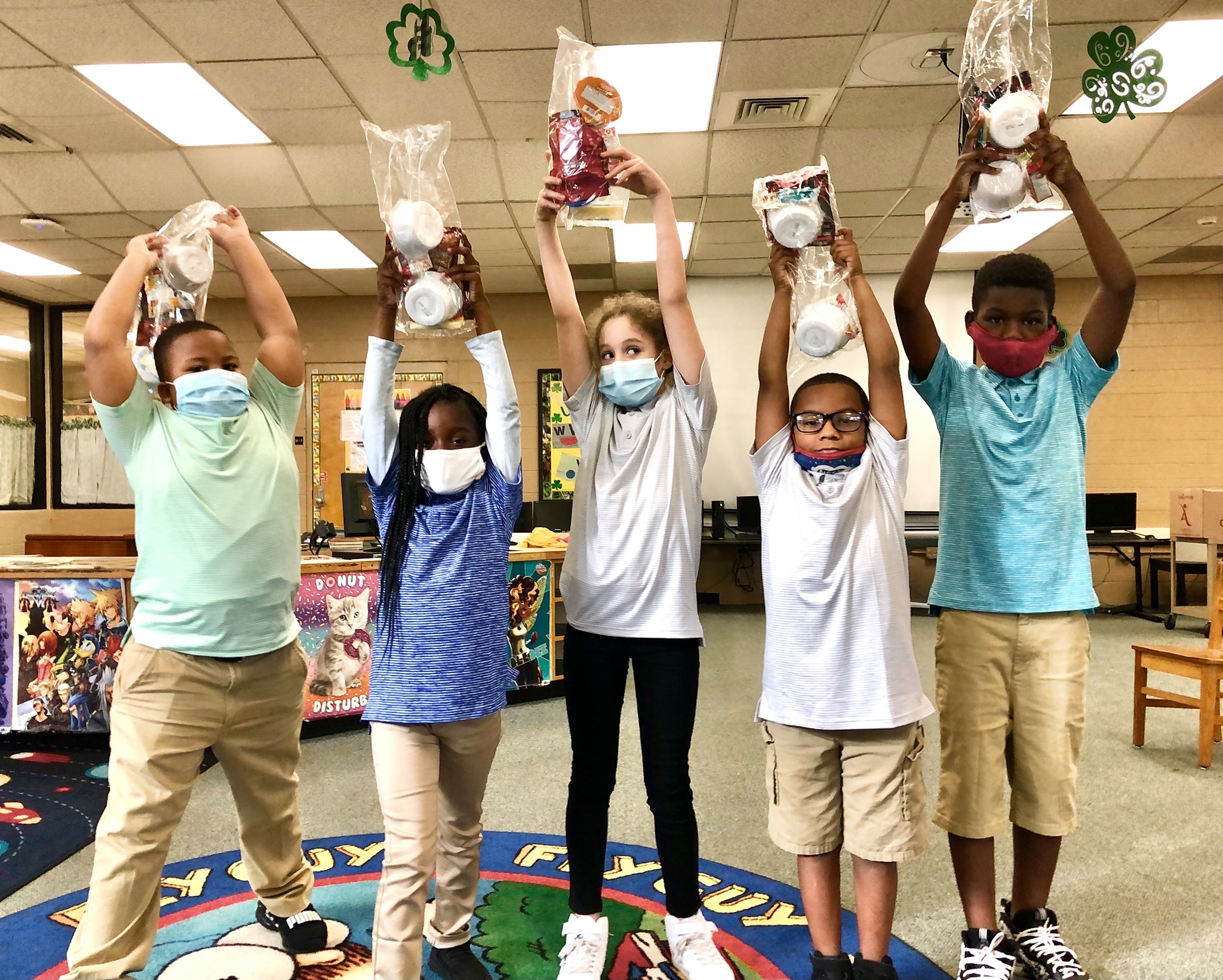 Congratulations to the Teacher of the Year and Rookie of the Year nominees from each of our School Partners in St. Johns County and Duval County! We respect and admire your commitment to teach and reach all children and we are honored to partner with you in nourishing those that are hungry.
We are thankful for all that you do every day.
ST. JOHNS COUNTY
Crookshank Elementary School
Teacher of the Year: Christianna McQuaig
Rookie of the Year: Carly Killian
Cunningham Creek Elementary School
Teacher of the Year: Veronica Fuata
Rookie of the Year: Hannah Brandenburg
First Coast Technical College
Teacher of the Year: Antoinette Gilkey
Rookie of the Year: Shauna Lewis
Gaines Transition Schools at the Evelyn Hamblen Center
Teacher of the Year: Ariel Thompson
Rookie of the Year: Angie Martin
Hartley Elementary School
Teacher of the Year: Amber Kerly
Rookie of the Year: Lisa Coe
Julington Creek Elementary
Teacher of the Year: Lisa Lewis
Rookie of the Year: Amanda Bosco
Landrum Middle School
Teacher of the Year: Trisha Kee
Rookie of the Year: Emily Gray
Liberty Pines Academy K-5
Teacher of the Year: Jennifer R. Frank
Rookie of the Year: Alyssa Aranda
Mill Creek Elementary
Teacher of the Year: Joanna Farmer
Rookie of the Year: Maddux Jacobson
Murray Middle School
Teacher of the Year: Inez Patronska
Rookie of the Year: David Vitolo
Ocean Palms Elementary
Teacher of the Year: Sarah Della Porta
Rookie of the Year: Rodney Korn
Osceola Elementary School
Teacher of the Year: Jennifer Twine
Rookie of the Year: Sophia Barlotta
Palenica Elementary School
Teacher of the Year: Martha DeVane
Rookie of the Year: Danielle Hoffman
Palm Valley Academy – Elementary
Teacher of the Year: Sarah Lombardi
Rookie of the Year: Nadia Sher
Picolatta Crossing Elementary
Teacher of the Year: Lisa Bazler
Rookie of the Year: Pam Kramer
Pine Island Academy – Elementary
Teacher of the Year: Cindy Anderson
Rookie of the Year: Lexi Leitman
PVPV/Rawlings
Teacher of the Year: Matt Sparks
Rookie of the Year: Amy Pattison
St. Johns Technical High School
Teacher of the Year: Maresa Flood
Rookie of the Year: Sarah Esguerra
Timberlin Creek Elementary
Teacher of the Year: Marissa Fowler
Rookie of the Year: L'Erin Standley
Valley Ridge Academy-Elementary
Teacher of the Year: Leah Davis
Rookie of the Year: Brooke Lovelace
Wards Creek Elementary
Teacher of the Year: Robie Hagan
Rookie of the Year: Ximena Vergara
The Webster School
Teacher of the Year: Dillion Hansen
Rookie of the Year: Robert "Isaac" Selems
DUVAL COUNTY
Atlantic Beach Elementary
Teacher of the Year: Kara Hooker
Chets Creek Elementary
Teacher of the Year: Teresa Lehane
Hyde Grove Elementary
Teacher of the Year: Stephanie Hamm
Long Branch Elementary
Teacher of the Year: Gennifer Williams
Mayport Elementary
Teacher of the Year: Rachel Pittman
Mayport Middle
Teacher of the Year: Debra Skipper
Merrill Road Elementary
Teacher of the Year: Elizabeth Vandeweerd
North Shore Elementary
Teacher of the Year: Sharkena Brooks
Northwestern Legends Elementary
Teacher of the Year: Kevin Dunbar
R.L. Brown Gifted & Talented Academy
Teacher of the Year: Kelsey Rodgers
Reynolds Lane Elementary
Teacher of the Year: Sarah Norton
San Jose Elementary
Teacher of the Year: Meaghan Cahill
Seabreeze Elementary
Teacher of the Year: Lynsey Ruffell
Venetia Elementary
Teacher of the Year: Kelley Gast
West Riverside Elementary
Teacher of the Year: Ileana Gelinek
Woodland Acres Elementary
Teacher of the Year: Alexandria Farmand
Hogan-Spring Glen Elementary
Teacher of the Year: Veda Blanche
Anchor Academy
Teacher of the Year: Cameron Morris