A Savory Bacon Fest Is Happening In Jacksonville This Summer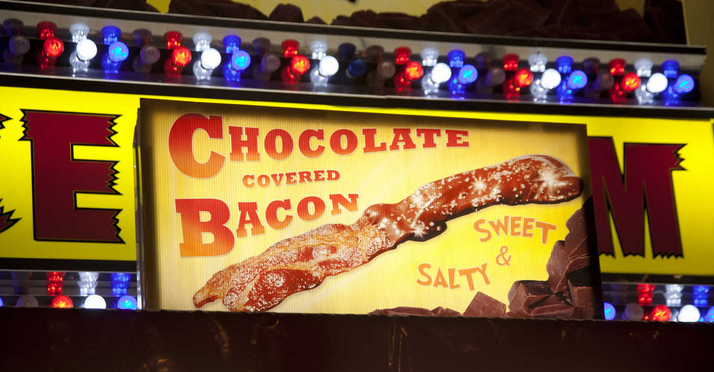 Story Jannely Espinal via narcity.com
Your favorite brunch side will have its own festival this year! A Bacon Festival is coming to Jacksonville this summer and it will be the most savory treat ever.
This event will pay homage to foodies favorite treat and it will be the most crispy festival you have ever attended. Sheraton Jacksonville and 97.9 KISS FM are partnering to bring this festival to locals who love all things meaty.
Last year the festival was a huge success but this year it looks more promising, bigger and better than before. The event will take place on August 9th from 6 pm to 9 pm and it will feature 10 new delicious bacon items to indulge in every way possible.
There will be a special performance by In Real Life who has performed on Jimmy Kimmel Live, Good Morning America, Live with Kelly & Ryan, and TRL.
You will want to savor every bacon bite at this festival. The first 50 tickets cost $25 and include 10 bacon food samples. Also, there will be bacon cocktails at this festival and you can upgrade your ticket to $30 to choose a cocktail of your choice.
Last year, Bold City Grill infused the beer with 30 lbs of bacon and it was one of the most flavorful items. This year, guests can expect something similar and tastier when they attend the event.
In addition, the event has partnered with First Coast Blessings in a Backpack to provide school-aged children with food on weekends during the school year.
Details:
When: August 9 from 6 pm to 9 pm
Where: 10605 Deerwood Park Blvd, Jacksonville, Florida 32256
Why you need to go: Bacon, bacon, bacon! If you love bacon and everything bacon-flavored, this is the event for you.