First Coast Blessings in a Backpack appoints new members to Board of Directors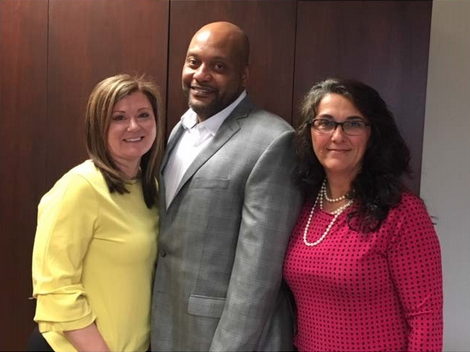 Lisa Ward and Jamaal Williams have joined the First Coast Blessings in a Backpack Board of Directors.
"Both of our newest Board members embody the spirit of community and bring talent, expertise and energy to the table. We are very fortunate to have them by our side as we continue to strengthen community by providing hunger-free weekends to children living in Northeast Florida," Kimberly Ward, executive director.
Lisa Ward is currently vice president with The Mercer Group, Inc. focusing on executive searches, salary surveys and employee handbook development. Ward has 30 years of combined government and human resources experience, and is a retired Captain from United States Air Force with 23 years of Military service. Serving in three branches—the Navy, Army, and Air Force—Lisa understands the importance of diversity, confidentiality, and leadership development.
Jamaal Williams is a career Guidewell employee with 20 years' experience in health care, leadership and supply chain management, and currently serves Florida Blue as its senior procurement manager. He has held positions of increasing levels of responsibility and is a champion for change. Not only an advocate for eliminating childhood hunger, he cares deeply for children in our community. He also is a volunteer coach for Barco Newton YMCA, as well as a mentor for Big Brother/Big Sister.