Trivia For A Cause Makes A Difference During COVID-19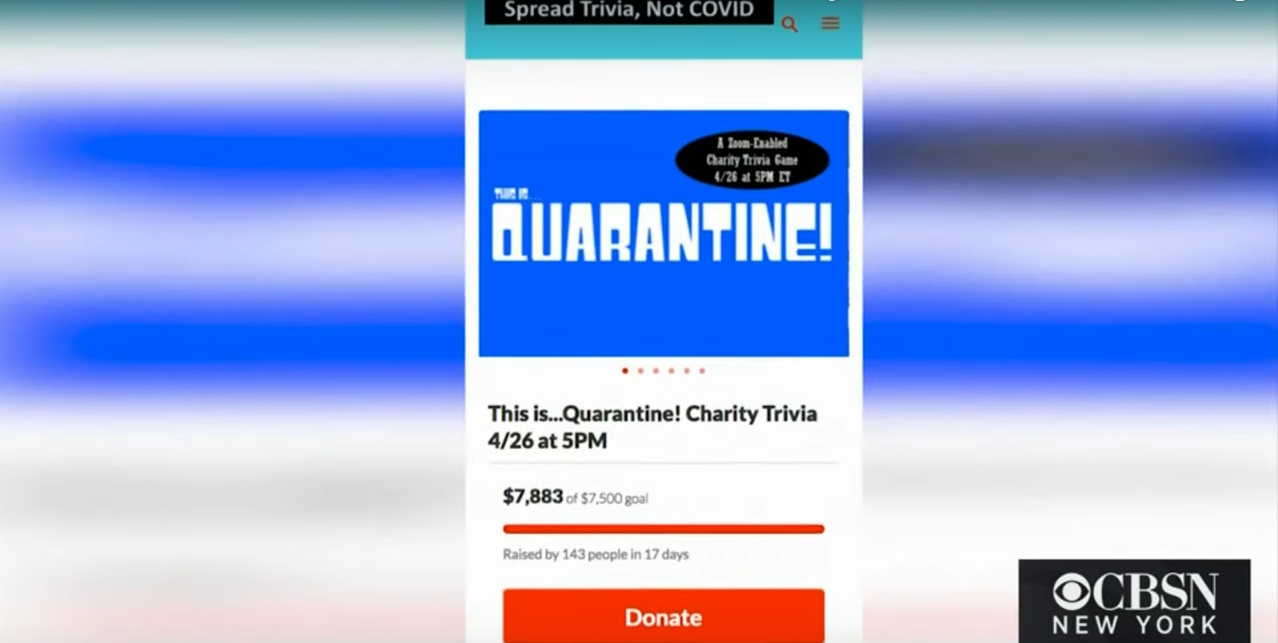 Story above by CBS 2 NYC.
Friends Sarah, Kat, Kate, Eli, Mike, and Ryan are hosting virtual trivia events to support charitable organizations giving back during the current public health crisis. The game on April 26, 2020, supported Blessings in a Backpack's COVID-19 response effort and raised more than $7,000!
Go to triviaforacause.com to learn more about the 'SPREAD TRIVIA, NOT COVID' fundraising initiative.