Blessings in a Backpack Volunteer Recognized with "Volunteer of the Year" Award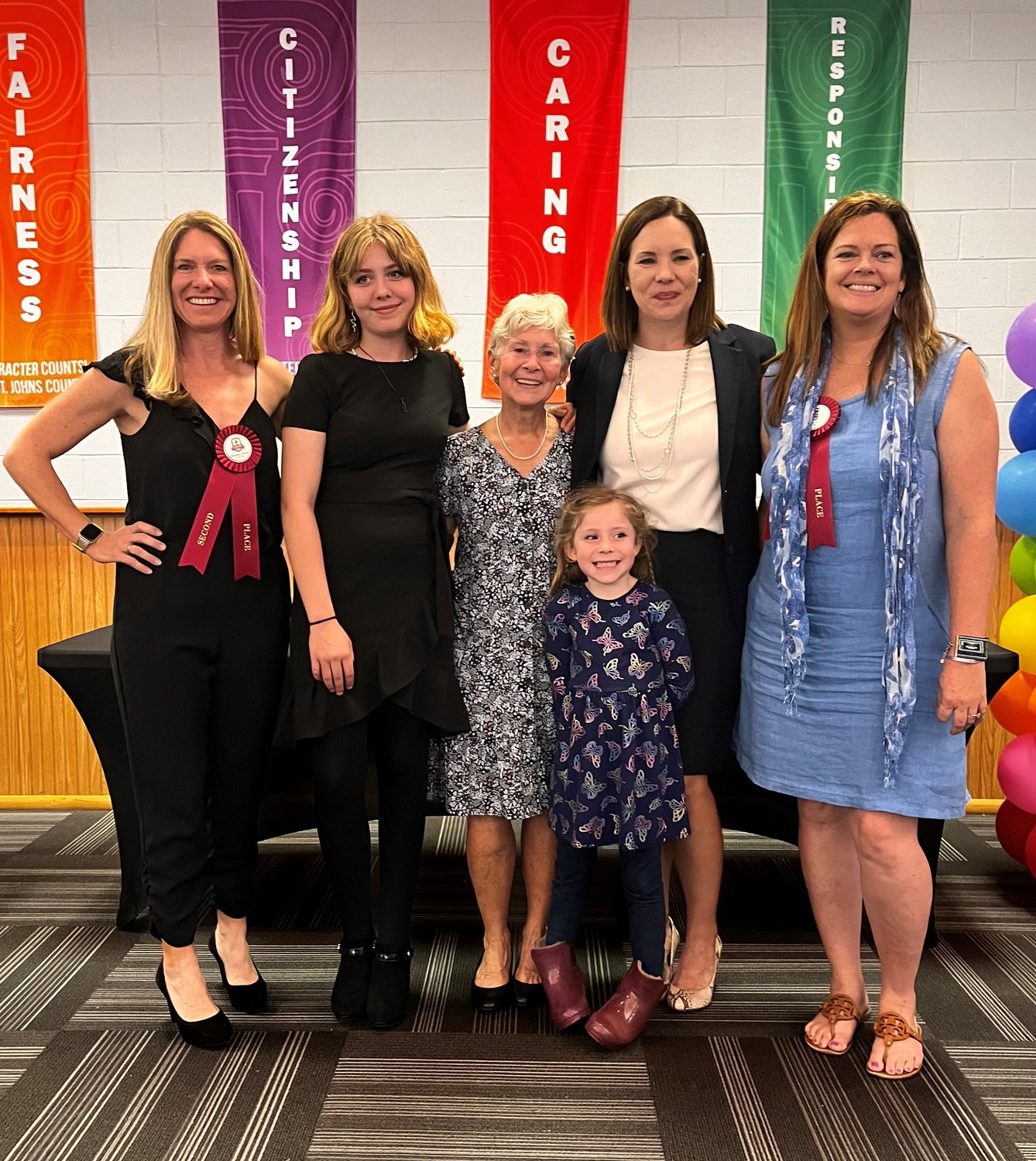 Article from The Ponte Vedra Recorder..
St. Johns County School District recognized outstanding school volunteers at the district level on March 30 in the categories of youth, adult and senior volunteers.
After the votes were tallied from the more than 40 schools in the district, Ocean Palms Elementary's senior volunteer, Sharon Kehoe, took home the district's "Outstanding Senior Volunteer of the Year" award.
For the past 13 years, Kehoe has worked to fight childhood hunger as the coordinator of the local Blessings in a Backpack program. She plans meals, organizes volunteer teams and work locations, raises funds for purchases, and delivers food backpacks to 195 students in need in local schools.
Believing that "Kids don't choose to be hungry," she has been called an inspiration to volunteers everywhere.
Additionally, PTO presidents Jennifer Werba of OPE and Kristin Glunt of Landrum Middle School tied for second place in the Outstanding Adult Volunteer of the Year category.
Evie Smith, Landrum student and OPE's youth volunteer, was also recognized at the event.
Werba has tirelessly led the initiative to secure funding and installation to not one, but two phases of playground renovations. Additionally, she has helped secure new technology for the school, such as computers and printers. She has also worked to ensure that the teachers and staff are regularly recognized and appreciated for their dedication to education with teacher appreciation lunches and gifts. She has been there to collaborate with and support the school in countless ways.
Glunt has worked to ensure the teachers feel appreciated at Landrum, something that often goes by the wayside at the middle school level. From a complete remodel of the staff lounge to regular giveaways and gift cards, to surprise theme decorating of the staff lounge, to lunches and cookouts, the staff are made to feel honored and recognized on a regular basis. Additionally, Glunt has helped provide added technology to the school in her role.
Smith volunteers to help the kindergarten teachers at OPE read with students, organize supplies, set up class lessons and assist children with classroom learning in various ways. She has enhanced the lives of seven teachers and more than 150 students in her endeavors.